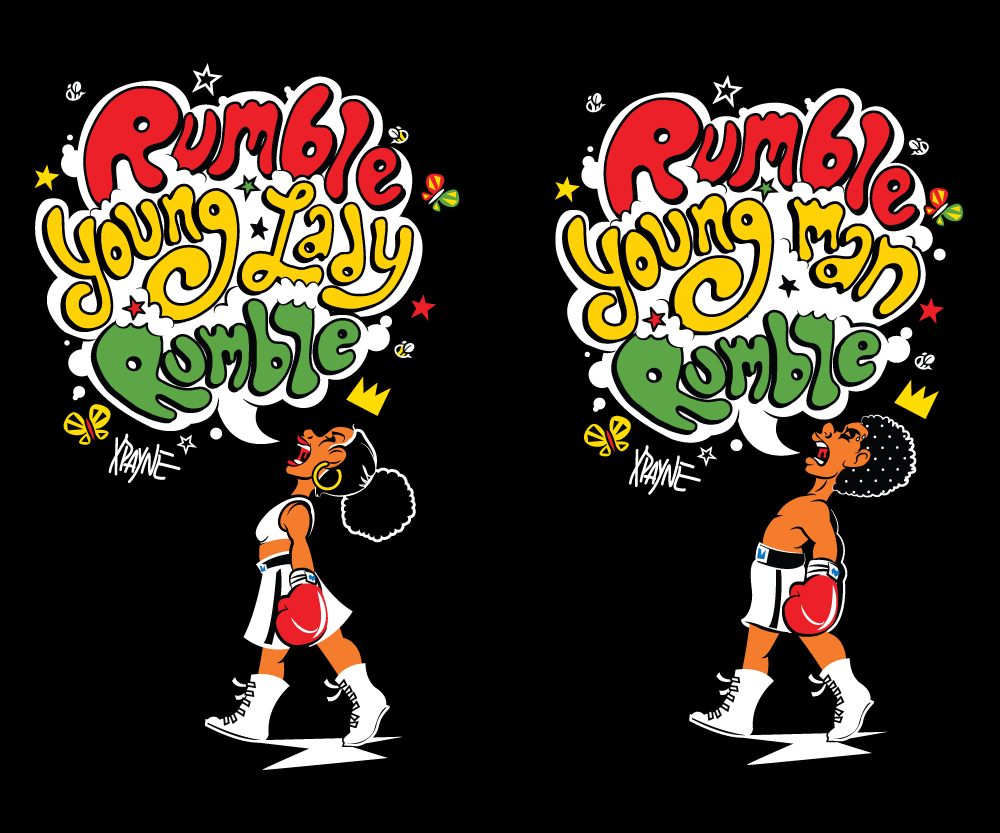 Xavier Payne
Showcasing 6-9pm, February 4th, 2017
Xavier Payne is passionate about creating artwork with a nostalgic quality and rich colors. Inspired by American movie posters and album covers from every era , he likes to create narratives with his work and mixing subject matter such as, but not limited to: fantasy, violence, human rights, love, hate, race, identity, and pop culture of different generations.
Xavier's creative skill-set is ever-growing as he strives to bring all of them together harmoniously through his work. While every piece employs different techniques used in a seamless manner, most pieces begin with drawing on paper. Then he transfers his drawings to wood or simply renders them them as digital illustrations. If a drawing is transferred to wood he uses acrylic paint, marker, and cut paper to make a picture. He often uses Adobe Illustrator to create "digital paintings" and "digital blueprints" to plan color schemes and composition.
A well-rounded, Black-American perspective is important to Xavier's personal goals as he develops his catalogue of work and exhibitions. He often refers to his work as "Black-Pop," which is a word that focuses on the value of African American influence on American Popular culture.
Xavier is an emerging creative name in Nashville, Tennessee. His goal (in part) is to become a globally exhibiting illustrator and artist.